Notice of privacy practices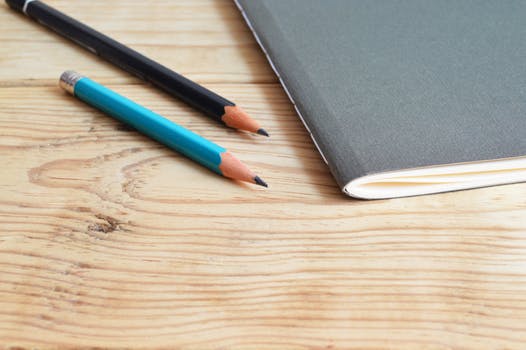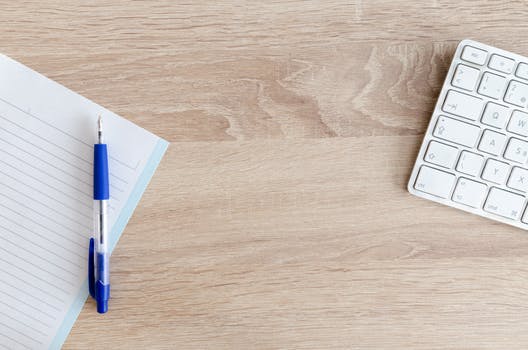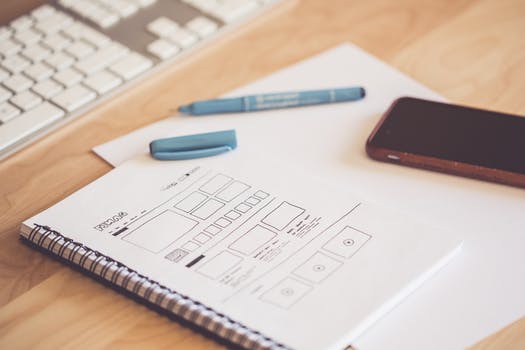 Thoughtptint Consulting, LLC Effective December 1, 2018
COMMITMENT TO YOUR PRIVACY:
We are required by law to provide you with this notice that explains our privacy practices with regard to your medical information and how we may use and disclose your Protected Health Information (PHI). In conducting business, we will create records regarding you and the treatment and services we provide to you. We are required by law to maintain the confidentiality of health information that identifies you. We are also required by law to provide you with this notice of our legal duties and the privacy practices that we maintain in our practice concerning your PHI. By federal and state law we must follow the terms of the Notice of Privacy Practices that we have in effect at this time.
The terms of this notice apply to all records containing your PHI that are created or retained by our practice. We reserve the right to revise or amend this Notice of Privacy Practices. Any revision or amendment to this notice will be effective for all of your records that the practice has created or maintained in the past, and for any of your records that we may create or maintain in the future. You may request a copy of the most current Notice at any time.
USES AND DISCLOSURES OF PHI:
1. TREATMENT
We may use and disclose your PHI to provide, coordinate or manage your mental health treatment. We may also disclose your health information to other health care providers who may be treating you. For example if a psychiatrist is treating you. We can disclose your PHI to your psychiatrist to coordinate your care. Additionally, we may disclose your PHI to others who assist in your care, such as your spouse, children or parents.
2. PAYMENT
We may use and disclose your PHI to bill and collect payment for the services we provide you. For example we might send your PHI to your insurance company or health plan to be reimbursed for the services we have provided to you. We also may provide your PHI to our business associates, such as billing companies, claims processing companies, and others that process our health care claims.
3. HEALTH CARE OPERATIONS.
We may use and disclose your PHI to support and operate our practice. For example, we may use your PHI to review and evaluate your treatment and services or to evaluate our performance while caring for you. In addition, we may disclose your health information to third-party business associates who perform billing, consulting, transcription, or other services for our practice.
4. APPOINTMENT REMINDERS
We may use and disclose your PHI to contact you as a reminder about scheduled appointments or treatment.
5. TREATMENT ALTERNATIVES
We may use and disclose your PHI to tell you about or recommend possible alternative treatments or options that may be of interest to you.
6. OTHERS INVOLVED IN YOUR CARE
We may use and disclose your PHI to a family member, a relative, close friend, or any other person you identify that is involved in your medical care or payment for care.
7. AS REQUIRED BY LAW
We may use and disclose your PHI when required to do by federal, state, or local law. For example, regarding a crime victim in certain situations, when no agreement is obtained; Concerning any criminal conduct. we believe has resulted in harm; In response to a warrant, summons, court order, subpoena, or similar legal process; If you are active-duty military or a veteran of the US Armed Services or foreign military forces if we are required by the appropriate authorities; If you are under the custody of a law enforcement official, for your health and protection and the safety, security of other individuals, and institutions.
SPECIAL CIRCUMSTANCES:
The following describes unique circumstances in which we may use or disclose your PHI: PUBLIC HEALTH RISK- Maintaining vital records (birth and/or death certificates; Reporting abuse and/or neglect of a minor or adult (including domestic violence) when required by law; Preventing or controlling disease, injury or disability regarding potential exposure or risk for spreading or contracting a disease or condition; Reporting adverse reactions to drugs, or problems with products, or devices; Limited notification of workplace injury, or medical oversight by your employer.
YOUR RIGHTS REGARDING YOUR PHI:
1. CONFIDENTIAL COMMUNICATIONS
You have the right to request that our practice communicate with you about your health and related issues in a particular manner or at a certain location. For instance, you may ask that we contact you at home rather than work. You must specify the requested method of contact. Our practice will accommodate reasonable requests.
2. REQUESTING RESTRICTIONS
You have the right to request a restriction in our use. Additionally, you have the right to request that we restrict our disclosure of your PHI to only certain individuals involved in your care or the payment of your care, such as family members, and friends. We are not required to agree to your request; however if we do agree, we are bound by our agreement except when otherwise required by law, in emergencies or when the information is necessary to treat you. You must specify in a written request the following: (a) The information you wish restricted; (b) Whether you are requesting to limit our practice's use, disclosure or both; and (c) To whom you want the limits to apply.
3. INSPECTIONS AND COPIES
You have the right to inspect and obtain a copy of the PHI that may be used to make decisions about you, including patient medical records and billing records, but not including psychotherapy notes. You must submit your request in writing. Our practice may charge a fee for the costs of copying, mailing, labor, and supplies associated with your request. Our practice may deny your request to inspect and/or copy in certain limited circumstances; however, you may request a review of our denial. Another licensed health care professional chosen by our practice will conduct such reviews. You are entitled to receive a paper copy of our Notice of Privacy Practices. To obtain a copy of this notice contact Sterling M. Hawkins, PO Box 10845 Silver Spring, MD 20914, and by phone 202-469-1077.
4. AMENDMENT
You may ask us to amend your PHI if you believe it is incorrect or incomplete, and you may request an amendment for as long as the information is kept by or for our practice. To request an amendment you must submit your request in writing. You must provide us with a reason that supports your request for amendment. Our practice will deny your request if you fail to submit your request and the reason supporting your request in writing. Your request may also be denied under the following conditions: (a) If the information in our opinion is accurate and complete; (b) Not part of the PHI kept by or for the practice; (c) not part of the PHI which you would be permitted to inspect and copy; or (d) Not created by our practice, unless the individual or entity that created the information is not available to amend the information.
5. RIGHT TO FILE A COMPLAINT
If you believe your privacy rights have been violated, you may file a complaint with our practice by contacting us at: PO Box 10845 Silver Spring, MD 20914, and by phone at 202-469-1077; or with the Maryland Department of Health, Board of Social Work Examiners at 201 W. Preston Street, Baltimore, MD 21201-2399 or by phone at 410-767-6500 or 1-877-463-3464; or the District of Columbia Department of Health, Board of Social Work at 899 North Capitol Street, NE, Washington, DC 20002 or by phone at (202) 442-5955. All complaints must be submitted in writing. You will not be penalized for filing a complaint.
6. RIGHT TO PROVIDE AUTHORIZATION FOR OTHER USES AND DISCLOSURES
Our practice will obtain your written authorization for uses and disclosures that are not identified by this notice or permitted by applicable law. Any authorization you provide to us regarding the use and disclosure of your PHI may be revoked at any time in writing . After you revoke your authorization, we will no longer use or disclose your PHI for the reason described in this authorization. Please note: we are required to retain records of your care. Occasionally our practice will make disclosures of your PHI for purposes not related to treatment, payment.
Agreement for mental health counseling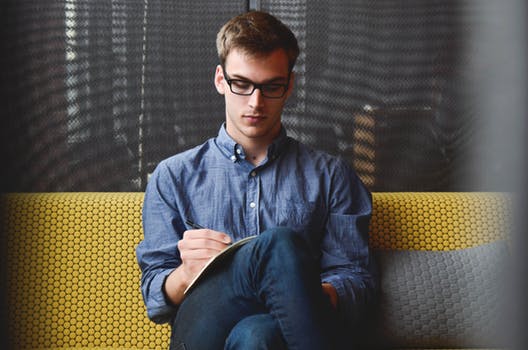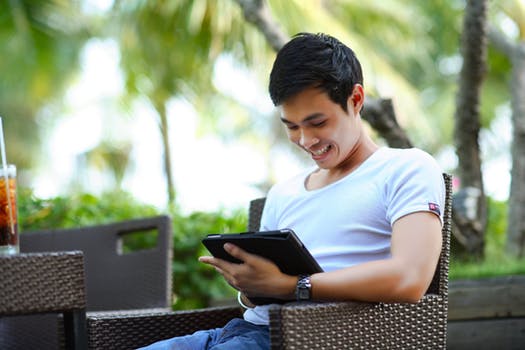 SERVICES.
Thoughtprint Consulting provides individual, family, couple and group therapy and counseling. Sterling Hawkins, MSW, LCSW-C, LICSW can only counsel within the scope of his practice. If it is determined that a client would be better served by a different provider, then appropriate referrals will be initiated.
THERAPY AND COUNSELING PROCESS
Mental health counseling or therapy is a complicated process that offers benefits and also poses risks. There are no guarantees about what you will experience. Counseling may elicit uncomfortable thoughts and feelings. Therapy may lead to the recall of troubling memories. Therapy involves a significant commitment and you should feel comfortable with the therapeutic relationship. If you feel that Thoughtprint Consulting is not a good fit for you, a recommendation to another mental health professional can be made. It is encouraged that you address these concerns openly in session, as the exploration is often beneficial to treatment.
CONFIDENTIALITY
Therapy and counseling involve the disclosure of sensitive, personal information. Communication between a client and mental health therapist is protected by law. Release of information to others about our work together is only done with your written permission. The following exceptions (for more details please read Notice of Privacy Practices):
Harm to Self- If there is reason to believe you are in danger of physically harming yourself and/or you are unwilling or unable to follow treatment recommendations, we may contact a family member or another person who may be able to assist you.
Harm to Others- If there is reason to believe you are threatening physical violence against another person and/or there is reason to believe you are a threat to the safety of another person, we are required to take appropriate action, (such as contacting the police, notifying the potential victim, securing hospitalization, or some combination of these actions) to insure the other person is protected.
Abuse of Child or Dependent Adult- If there is reason to believe a child or dependent adult is being abused, we are legally obligated to report the alleged situation to the appropriate state agency.
Consultation with Other Professionals- It is often helpful to consult about clinical work with other professionals who are legally bound to maintain confidentiality.
Courts- We may be ordered to testify in legal proceeding and/or turn over records if lawfully issued by subpoenas and court orders.
Insurance- If you choose to work with your insurance company out-of-network reimbursement, they may require confidential information for billing purposes. If this occurs, you will be notified.
Under Eighteen- If you are under 18 years of age, please be aware that while the specific content of our communication will remain confidential, your legal guardian(s) may object. If we believe the release of specific information from your record would be injurious to your health, we may refuse to release that portion. However your records or specific content from your records can be subpoenaed by a court of law.
CONSENT FOR RELEASE OF INFORMATION
If any person or organization contacts Thoughtprint Consulting inquiring about attendance, diagnosis, and/or treatment progress, they will be given no information. If you would like information released to anyone, you must sign a release form specifically indicating what you do and do not wish to be released and to whom. Once this information is released, Thoughtprint Consulting cannot assume responsibility for how your PHI is handled by a third-party and therefore cannot guarantee confidentiality under those circumstances.
PROFESSIONAL RECORDS
All therapy and counseling records are kept in password protected documents and/or under lock and key. Thoughtprint Consulting is the owner of all records. Records will not be released without your written permission except as mandated by law. You are entitled to receive a copy of your records at your written request, unless we professionally believe seeing them could be emotionally harmful to you. If you request your records, it is recommended that you and your therapist review them together to discuss their content. If you are denied access to your records, you may appeal that decision to the Maryland Department of Health, Board of Social Work Examiners at 201 W. Preston Street, Baltimore, MD 21201-2399 or by phone at 410-767-6500 or 1-877-463-3464; or the District of Columbia Department of Health, Board of Social Work at 899 North Capitol Street, NE, Washington, DC 20002 or by phone at (202) 442-5955.
COMMUNICATION
Thoughtprint Consulting has sole access to records. All records of communication written, or verbal, between client and therapist remain the property of Thoughtprint Consulting. Voicemails, emails, faxes, instant messages, and video chats with Thoughtprint Consulting are kept in the highest confidentiality within the limits of technology, but confidentiality cannot be guaranteed. Please note that unless both parties are on land line telephones the conversation is not confidential. Any computer files kept regarding client-therapist communications are maintained using secure measures. Thoughtprint Consulting does not respond to clinical concerns by email. Please contact us directly in writing or by phone to discuss your concerns.
INITIAL CONSULTATION
There will be an initial consultation session to determine the best approach toward your therapy and counseling. During this session we will discuss the reason you are seeking counseling, some background information, and if Thoughtprint Consulting is the right fit for your needs. The Initial individual Consultation Fee is $150. and $180. for Couples and Families. In more involved cases, including complex histories and larger families there may be two consultation sessions to ensure the proper treatment recommendations are made.
SESSION FEES
All therapy and counseling sessions are 50 minutes. Individual fees are $130. per session. Couple and Family fees are 160. per session. Group Counseling fees are $75. per session. There is no Initial Consultation Fee for those who seek consultation for participant in a Group. Only the Group session fee of $75. per session would apply.
COURT APPEARANCES
If we are required to appear in court to provide testimony at your request or the request of your attorney, our Initial fee for this is service is $400. The hourly Individual rate of $130. will apply for every hour spent in Court.
DISTANCE COUNSELING
Distance counseling includes phone sessions and on-line communication. Thoughtprint Consulting will discuss with you if distance counseling is an appropriate treatment option. It is not recommended in all cases. Distance counseling is a different experience compared to in-person sessions. There is a lack of face-to-face interactions; lack of non-verbal communication including visual and audio cues often relied on in personal communication; and issues regarding technology failure. If distance counseling is deemed appropriate and necessary, comprehensive benefits, limitations, and boundaries surrounding distance counseling will be discussed. Fees and payment will be discussed prior to beginning.
PAYMENT
All fees are due at the time of each session. Acceptable forms of payment are cash, or personal check. We do not accept credit card payments. If a personal check is denied due to insufficient funds, you are responsible for the session fee, plus any fees incurred by Thoughtprint Consulting due to the denial.
INSURANCE
Thoughtprint Consulting does not directly accept insurance. If you have insurance with out-of-network coverage, your insurance provider may reimburse a percentage of the counseling fee directly to you. Please call you insurance provider to ensure you have out-of-network coverage for mental health counseling. You will be provided with a monthly statement for submission to your provider. It is your responsibility to check with your insurance provider concerning coverage and payment.
LATE CANCELLATION / NO SHOW FEES
All sessions are by appointment only. Cancellations must be made at least 24 hours in advance of the session. You are responsible for the full session fee if you miss a session or cancel within 24 hours of the scheduled appointment. A missed appointment is not eligible for out-of-network reimbursement.
EMERGENCY SERVICES
Thoughtprint Consulting does not provide emergency therapy and counseling services. All phone messages and emails will be checked daily unless otherwise stated, but are not for use in an emergency. In an emergency, please call 911 or report to your local emergency room.
CREDENTIALS OF STERLING M. HAWKINS
Licensed in the State of Maryland, and the District of Columbia

Diplomate in Clinical Social Work (DCSW)

Certified by the National Association of Social Workers (ACSW)

Board Certified Diplomate in Clinical Social Work (BCD)
You may verify these credentials at the following locations:
https://mdbnc.dhmh.md.gov/bsweverification/default.aspx
https://app.hpla.doh.dc.gov/Weblookup/Search.aspx,
https://socialworklicensemap.com/become-a-social-worker/nasw/#socialworkcredential.
Mr. Hawkins is also certified by the Maryland Board of Examiners to provide Clinical Supervision.
This document outlines our office policies related to the use of Social Media. Please read it to understand how we conduct business on the Internet as mental health professionals and how you can expect us to respond to interactions that may occur between us on the Internet. Please discuss any questions or concerns you may have with your therapist.
Separate Accounts-
Thoughtprint Consulting holds separate and isolated accounts to be used for the sole purpose of professional matters regarding this business entity. These accounts are separate from any personal accounts held by Sterling M. Hawkins as an individual.
Email-
Please use email to contact me for administrative reasons only (modifying appointments, billing, information, etc.). Please do not email content related to our counseling sessions, unless otherwise discussed. Email communication is not completely secure or confidential. Any emails we receive from you and any responses we send to you become part of your legal record.
Text Messages-
Please do not send text messages unless otherwise agreed upon. We will not respond to texting unless we have agreed to this mode of communication. Any text message we receive from you becomes a part of your legal record.
Friending-
We do not accept friend or contact requests from current or former clients on any social networking site (Facebook, LinkedIn, etc.). Adding clients as friends on these sites can compromise your confidentiality and our therapeutic relationship.
Following-
We will not follow any client on Twitter, Instagram, blogs or other apps/websites. If there is content you wish to share from your online life, please bring it into our sessions where we can explore it together.
Search Engines-
It is not a regular part of our practice to search for clients on Google, Facebook, or other searchable sites. An exception could be during a crisis. If we have reason to suspect that you are a danger to yourself or others, and we have exhausted all other reasonable means to contact you and/or your emergency contact, then we may use a search engine for information to ensure your welfare. If this ever occurs, we will fully document the search and discuss it with you at your next session.
Location Based Services-
Please be aware that if you use location-based-services on your mobile phone, you may compromise your privacy while attending session at our office. Enabled GPS tracking makes it possible for others to surmise that you are a counseling client due to regular check-ins at our office location.